When you are living an alkaline lifestyle, we recommend you consume highly absorbable vitamins and minerals from a micronutrient-rich diet full of biologically "active" plant foods.
Made from an amazing blend of alkalizing greens, Green pHactor comes in two delicious flavors: Natural Berry and  Sweet Berry.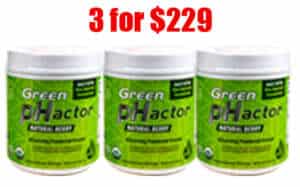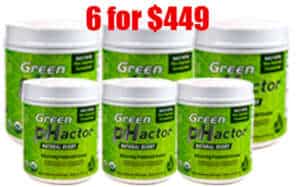 Green pHactor is a powerful way to provide your body with important plant-based foods including organic sources of kale, wheat grass and wheat grass juice, spinach, alfalfa grass, sprouts, and juice, broccoli sprouts, parsley, oat grass and oat grass juice, barley grass and barley grass juice, spirulina, and chlorella. Each scoop of Green pHactor offers about 3-4 servings of vegetables.
Green pHactor supports your immune system, helps the ongoing regeneration of your cells and encourages the body's natural detoxification process.
*Hot Deal Applies to Green pHactor Very Berry Only.