Full 1
Water Filtration Systems Providing the Best Tasting Water
Get Water Filtration System From pHountain Inc For Safe Drinking Water In Blue Point, NY!
Your survival depends on access to clean, safe water. If you do not have clean drinking water in your home, you may be ingesting toxins and minerals harmful to your health. Even the water you use for cleaning and cooking can impact your family's health.
You can consult pHountain Inc in Blue Point, NY for installing a whole house water filtration system. These systems remove contaminants from every drop of water from your home. Our professionals work tirelessly to provide a low-cost, high-quality home water filtration system in Suffolk County.
We have treated numerous water quality issues with our pHountain pHresh water filtration system, whether it's private wells or municipal wells. We value establishing trust and long-term relationships with our customers.
We offer flat-rate pricing, one-year parts warranties, and ongoing support that does not end with the sale. We strive to understand your concerns and assist you in finding solutions that meet your requirements and budget.
Let us assist you by installing a whole-house water filtration system. Contact our water filtration experts on 631-872-0897 to get started with our water filter installation in Suffolk County.
Signs You Need Water Filtration
Pollution in the water supply may affect homes in Blue Point, NY. While the water company filters the water, it can still pick up minerals and deposits on their way to your home.
You need a water filter system for your home if you notice the following signs: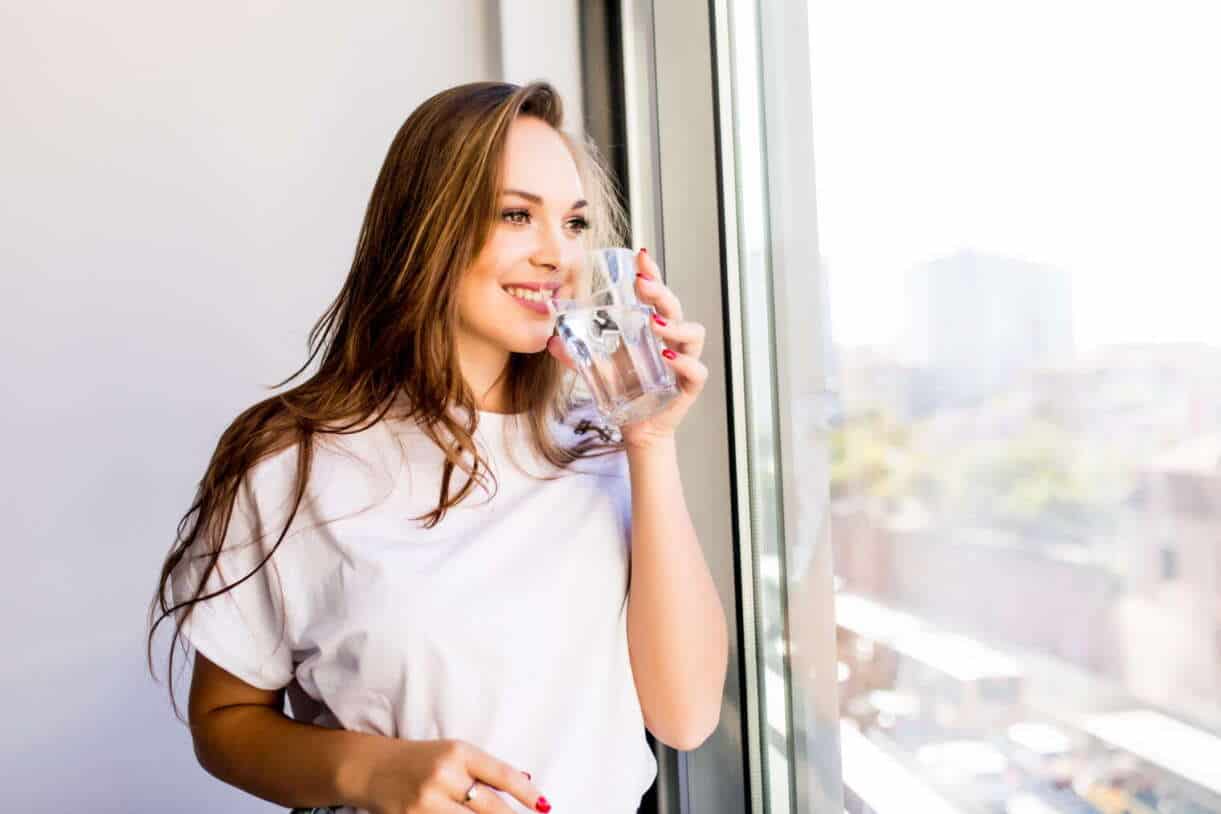 A bad odor coming from your taps,
Your pipes and faucets are corroding,
You observe a bad taste in your water,
Advantages Of Whole-House Water Filtration System
If your tap water is polluted, it may appear cloudy or discolored and have an unpleasant odor or taste. Most water quality issues in Blue Point, NY can be resolved with home water purification systems. The benefits of water filter installation are limitless. Adding a powerful filter to your home can have several benefits.
The right water filter system for the home, like pHountain pHresh Whole House Water Filtration System from pHountain Inc, can provide significant advantages, such as
Cleaner water tastes better and promotes healthier drinking habits.
Less reliance on bottled water helps you save money & reduce environmental impact.
Remove foul and bad odors from your water.
Provide safe water for cleaning clothes and dishes.
Provide clean water for bathing and showering.
Better quality of life.
Water Filtering Options In Blue Point, NY
Home water filtration systems are used for thousands of years, but modern filtration systems are more effective than ever. The pHountain pHresh from pHountain Inc is the most advanced, cutting-edge water filter system for the home. It removes up to 98% of inorganic water-soluble heavy materials from your home's faucets, sinks, showers, and bathtubs!
The most common water filters today use activated carbon canisters typically installed under the sink. These low-cost systems may not provide complete protection, but they do an excellent job of improving the taste and odor of your water. Many experts recommend our pHountain pHresh system in Suffolk County for superior water filtration performance.
Request Installation For A Water Filtration System From Us!
pHountain Inc has the solution if you're unhappy with your water supply quality. We've been on a mission to bring clean water to our friends and neighbors in Suffolk County for over a decade.
We are proud to serve residents in NY. We take pride in our professionalism and expertise in our water filtration products. The service technicians at pHountain Inc are trained to operate, maintain, & troubleshoot all water purification systems. If you live in Blue Point, NY, you don't have to use contaminated water anymore.
When you contact pHountain Inc in Blue Point, NY, our knowledgeable representatives will answer any questions and assist you in selecting the home water filtration system you require. Call our experts today on 631-872-0897 to find out how we can help you with your water filtering needs.
Useful links for Blue Point, NY
Directions from Blue Point, NY to pHountain Inc
---
Here are some filtration-related links: