What is the Rapid Rejuvenation Program at pHountain?
When it Comes to Your Health: Act, Don't React!
Stop making excuses!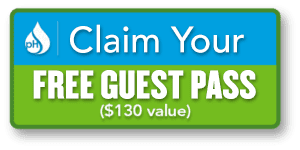 Claim your FREE Day Pass at
pHountain's Health & Wellness Energy Club!
Take Control of Your Body & Health!
Simply put, most people (maybe you?) eat, drink and live a "synthetic" lifestyle. Our markets are filled with man-made foods and artificial drinks; many focus on curing problems as they arise. (You get sick, you go to the doctor, right?)
pHountain offers a different, robust philosophy. Eat LIVE foods, drink alkaline-rich water and live a natural proactive lifestyle — based on prevention not medicine.
We call it the Rapid Rejuvenation Program. You'll call it AMAZING (because it will help you feel amazing — better than you have in years!)
The RRP is a multi-part program designed to rev up your energy, boost your immune system and make you feel and look great! It involves a Cleansing Detox, Alkaline Water and Nutritious and Delicious Supers & Greens – supplements made of natural ingredients that boost your body's immunity system, reduce inflammation and give you more energy! Learn about all pHountain products in our online store!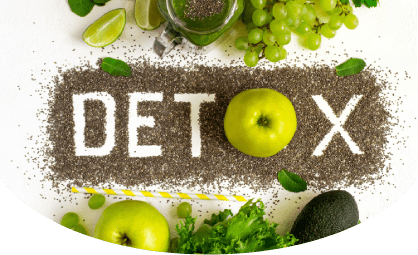 We live in a world where the air, water and food are contaminated. Isn't it ironic that these three elements are also the three main things that we need to survive? While we will never win the war on toxins, you can take control of your own body and health by limiting your exposure and detoxifying your body proactively!
The good news is that your body is already a detoxifying machine. At pHountain, we can easily help you stimulate and advance your body's own detoxification systems with our proven Detox: Far Infrared Sauna, Whole Body Vibration session and Ionic Detox Foot Bath.
Learn more about pHountain's cleansing Detox program.
2. Delicious pHountain pHresh Water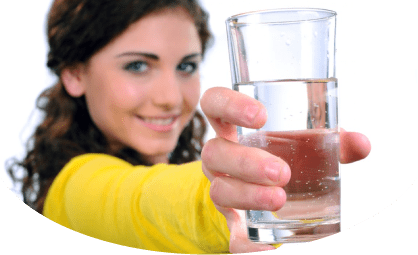 Our water isn't just regular H2O. pHountain pHresh Water does much more than quench your thirst.
The benefits of drinking alkaline water are amazing. It aids with:
Boosting energy
Weight loss
Hydration
Detoxification of the body
Immunity
Focus
Mood
In fact, our special water is the foundation of pHountain Health & Wellness Centers! After hundreds of hours of research, we believe we have the cleanest, safest and healthiest water we can offer to our customers.
Our proprietary alkaline water filtration system removes chemicals, heavy metals and other toxins and replicates the best alkaline spring waters found in nature.
Taste for yourself! Learn more about pHountain pHresh Water.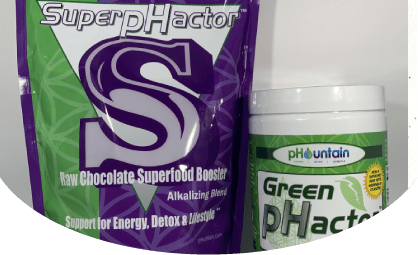 Vitamins and minerals. We all know that our bodies depend on them to survive and thrive. We need to consume a certain amount of nutrient-dense foods to feel good and have the energy to live our lives the way we wish! Unfortunately, the vast majority of peoples' diets are full of highly processed foods that fill us up but don't provide us with the nutrients needed to thrive!
That's where Green pHactor, Super pHactor and pHountain's other 'pHactor' supplements come into the Rapid Rejuvenation Program. Science tells us that green drinks, full of nutritious vitamins and minerals, are the most comprehensive, powerful way to get the nutrients your body needs. pHountain's supplements (in the form of delicious smoothies!) support and nourish the body from the inside out.
pHountain's amazing supplements will nourish and replenish your body with micronutrients and
Boost Your Immune System
Promote Detoxification
Make you feel better fast!
Learn more about pHountain's Greens & Supers !
Visit pHountain's online store to learn more about all our delicious, nutritious supplements.
Get ready for a life-changing, immune system boosting experience!
Learn about the amazing benefits of the RRP!
You Deserve This!
Claim your FREE DAY PASS at pHountain
Fill out the form below to claim your FREE Day Pass ($130 value)
pHountain will never sell your information. Your privacy is important to us.