Fuel Your Body with the Nutrition it Needs for Energy!
Fad diets don't provide your body with the nutrients you need to function at your best and keep your brain, heart and all other body systemsrunning at optimum levels.
The result of poor eating habits are devastating: mood disorders and sleep disturbances as well as life-threatening diseases and conditions, including heart disease, stroke, diabetes and more.
Food is fuel. Your body needs high quality fuel, — just like your car does — to run at optimum levels. pHountain's products help you keep all the parts of your "engine" clean.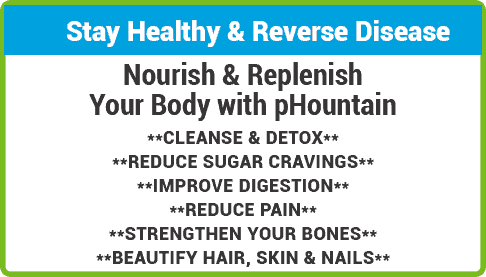 NOURISH & REPLENISH today with these amazing pHountain products