Today is the Day! Get on the Fast Track to Feeling Great!
What is pHountain's Rapid Rejuvenation Program?
pHountain is a Complete
Health & Wellness Energy Club
— Your Immune System Superstore!
We are dedicated to helping great people, like you, fight harmful,
body-weakening bacterial and viral invaders.
Feel healthier and have:
MORE ENERGY
LESS FATIGUE
A STRONGER IMMUNE SYSTEM!
The Rapid Rejuvenation Program
is a 3-part program that will boost your immune system and help you feel your best!

YOUR Health & Wellness Energy Club
pHountain offers uncommon all-natural solutions for common health challenges.
If you're feeling run down, can't lose weight, have trouble sleeping, feel stressed out all the time, experience low energy levels and just don't feel well, we have a solution for you.
If you're sick and tired of
feeling sick and tired,
give pHountain a try for FREE!
Try the Rapid Rejuvenation Program for FREE!
We'll give you a FREE DAY PASS to try our Rapid Rejuvenation Program. You'll see why thousands of smart people, like you, are choosing pHountain's Health & Wellness Energy Clubs to boost their immune system, take control of their health and feel great fast!
Feel better now! Feel phenomenal!
Feel great fast!
Testimonials from pHountain Customers
What do you think about pHountain's
Rapid Rejuvenation Program?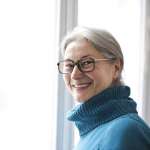 Agni P.
I started taking Green pHactor a month ago and I feel great! The changes I've experienced are awesome.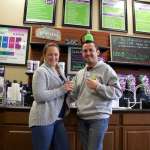 Huntington Customer
I have been taking the Greens for about 10 months and my energy level has increased. I feel so much better. Drinking the water, taking the greens… helps me to feel strong & fit. My stomach also feel a lot better. Every morning I take my Green pHactor and I am ready to go to the gym and work out.
Camille B
I have been on the Green pHactor for over 6 months now… I have lost over 24lbs, my colitis and IBS has disappeared, and my cholesterol has gone down 24 points. I went for a bone density test and my doctor wanted to order a Vitamin D test. He did and my Vitamin D was perfect. I know that the greens are the reason for my new life.
Today is the Day! Get on the Fast Track to Feeling Great!
Fill out the form below to claim your FREE Day Pass ($130 value)
pHountain will never sell your information. Your privacy is important to us.