BrainTap lets you reach deeper meditative states without years of disciplined practice, leading to mental clarity and intuition. It enhances sleep so you can awaken feeling rejuvenated and energized. It reduces stress, worry and irritability while supporting emotional stability and mental harmony. By achieving the right mindset, you can lessen negative self-talk and self-destructive impulses and overcome bad habits, freeing you to explore an expanded self-awareness with boundless creativity. Best of all, you will experience the joy of higher states of consciousness where you attract and manifest your desires!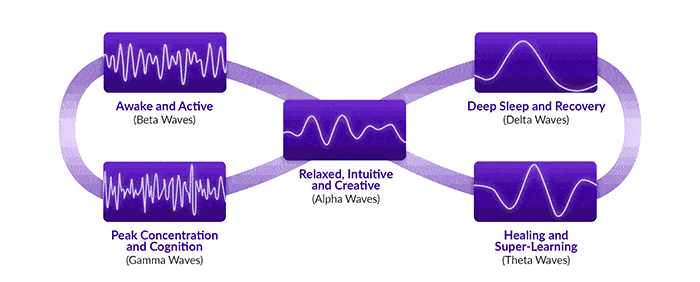 Braintapping guides your mind from an awake, reactionary mind into an intuitive, creative state, then to a place where super-learning and healing can occur, with the outcome being a heightened state of consciousness with crystal clear focus.
Unlike meditation programs, BrainTap's exclusive neuro-algorithms gently and naturally guide your brain through a broad range of brainwave patterns, instead of just the Alpha state. The result is a complete spectrum of brainwave activity.